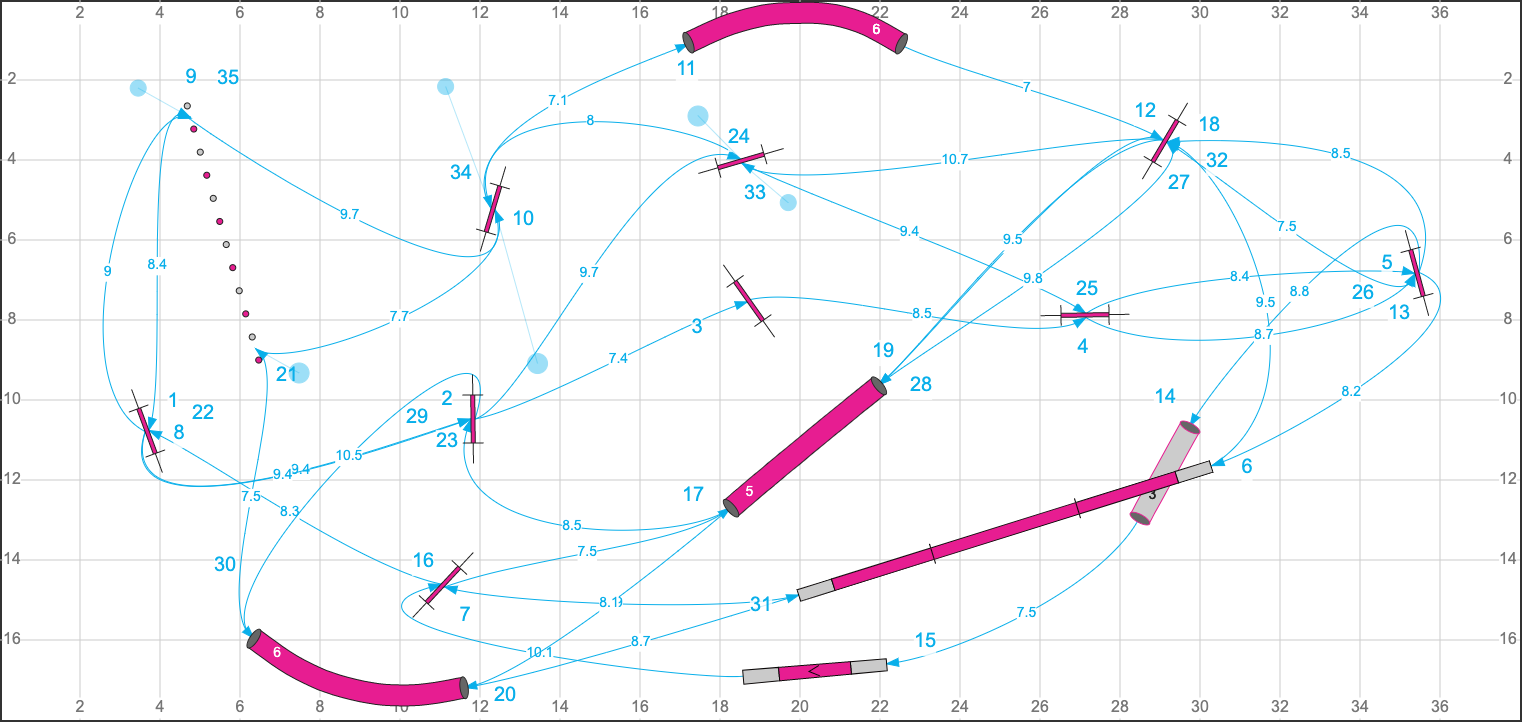 Zoom was an Australian Kelpie who was born in 2005, she was a rescue dog who was due to be drowned at birth. She received foundation training from Nicola before going on to compete with her Brother, Adam. Whilst competing with Adam Zoom went on to win the Olympia Stakes final as well as the Crufts Young Kennel Club Dog of the Year. Adam also took her to Grade 7 (Kennel Club grades run from 1-7) and won her first Championship Certificate.
Nicola's Dad, Alan, then went on to win her second Championship Certificate and the Scottish Highland Final before Nicola began handling her. Zoom went on to Fantastic success with Nicola gaining the win on spot for the Great Britain team and running in the European Open Final, gaining three Championship tickets to make Zoom up to Agility Champion and then some. She won the ABC agility round at Crufts and gained 3rd in the Crufts Championship final in the same year. There is not a single major final Zoom hasn't competed at with Nicola that they were eligible for. Zoom retired at Crufts in 2017 in the Championship Class, she then enjoyed the quiet life on the sofa whilst insisting all the humans do her bidding in retirement.
Sign Up to Any Notifications!
Enter your email address to receive our emails – we will keep you updated on upcoming events and offers from Wild Paws Agility.
20% OFF! using code WILDPAWS20
Wild Paws Agility are proud to be sponsored by Natures Menu, Follow the link below and redeem 20% off your first order!